1925 Doble E-18
Doble E-18, Me, and Norman. A few details are left but it is a quality restoration of a good original car.

In July of 2001 I had a rare opportunity to take a close look at Doble serial number E-18. This particular car was built in 1925
and the chassis was fitted with a four-door sedan body built by Walter Murphy in Pasadena, California. At the time these pictures were taken the car was nearing the end of a multiyear restoration and there was some detail work to complete, however, it was mechanically complete and running. I had the opportunity to drive the car and discover a delightful new experience of riding behind steam. E-18 has since been sold to comedian and old car enthusiast Jay Leno.

Alan Woolf (festanley@hotmail.com)
Doble E-18, Norman, and Dewey Johnson. Dewey is the person who did all of the mechanical restoration on the car.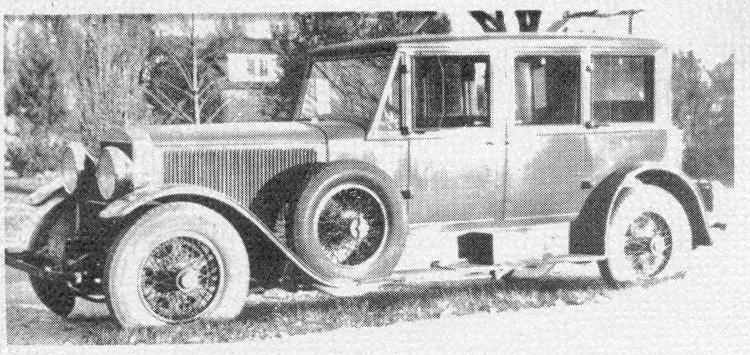 Doble E-18 in a 1965 photograph.
Click the photo to read a story by the owner of the car at that time.
Photo courtesy of Karl Petersen
Jay Leno is the current owner of E-18 and shows it off at a parade in December of 2002. This picture was provided courtesy of Frank Harris of Los Angeles, CA
©Copyright 2002, A.S. Woolf, All rights Reserved, No Reproduction in any form without the written consent of the owner.
Maintained by tourmaster@steamingdownsouth.com, Last update: Dec 31, Y2K+2.